High-Performance Sustainable Building Practices
Monday, September 13, 2021 (3:00 PM - 6:30 PM) (CDT)
Description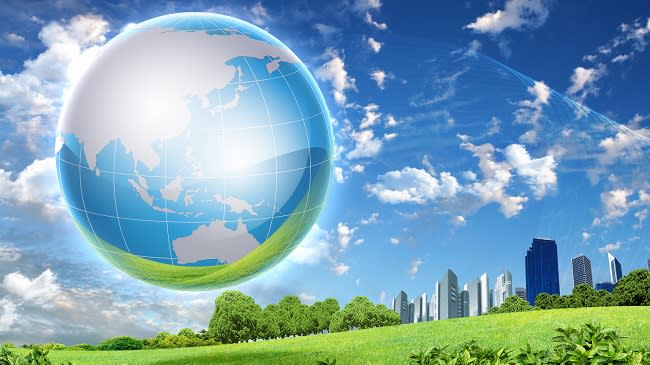 High Performance (HP) Practices
Dates: September 13, 14, 15, 21 and 22
Times: 3PM to 6:30PM Central CST
Instructor: Susan Hammer, JLL
Location: 115 South LaSalle Board Room or Virtual/Adobe Connect Portal
BOMA/Chicago Member Price: $1,275 | Non-Member: $1,500
In 2021, the $225 HP enrollment fee will be waived!
BOMA/Chicago's High-Performance Sustainable Building Practices course is one of three BOMI-HP designation courses. If you already have your RPA or FMA, you can earn the enhanced designation by taking this class and HP Principles and HP Investments. You can also earn the stand-alone HP designation by taking these three courses. HP Practices will be the next course offered over a two week period on September 13, 14, 15, 21 and 22.

This course identifies the critical no- and low-cost sustainable initiatives that every building professional can immediately implement at their building. Key topic areas include: building interior practices, sustainable facades and roofs systems, HVAC and commissioning processes, high-performance lighting implementation, building electrical usages, durables and consumables incentives, building water operations, renewable energy methods, sustainable maintenance procedures, tenant engagement approaches and op-ex finance and portfolio management.
By taking this course, students will learn how to:
Implement benchmarking protocols and strategies to improve operational performance and reduce energy demand and use.
Explore sustainable opportunities to improve building operations in areas including energy, lighting, water use, building envelope, waste management and other critical areas.
Build an effective sustainable operating plan with a focus on purchasing, green cleaning, indoor air quality, fundamentals for interior and exterior maintenance and vendor management.
Engage stakeholders, including occupants, vendors, owners and investors, to ensure adoption and full integration of high-performance initiatives.
BOMA/Chicago Cancellation/Attendance Policy
A request to cancel registration for an Educational class must be submitted in writing via email up to 7 calendar days before the class starts in order to receive a 100% refund.
The textbook must be returned unopened to BOMA/Chicago in all cases where a student cancels registration. Once the book has been opened, $200 will be owed since BOMA/Chicago cannot return an opened book.
Cancellation requests from scholarship recipients will not be entertained and become the full responsibility of the recipient if the student cannot attend the class.
All cancellation requests must be submitted directly to the Comptroller of BOMA/Chicago pjost@bomachicago.org for refund consideration.
No verbal or voicemail requests will be considered, honored or binding.
You will receive an email from the Comptroller, Paul Jost, confirming that he received your request to cancel. If all of the above mentioned criteria are met, BOMA/Chicago staff will approve your refund and a refund will be processed within 2 weeks. You will then receive either a check or a credit to your credit card depending on your original method of payment.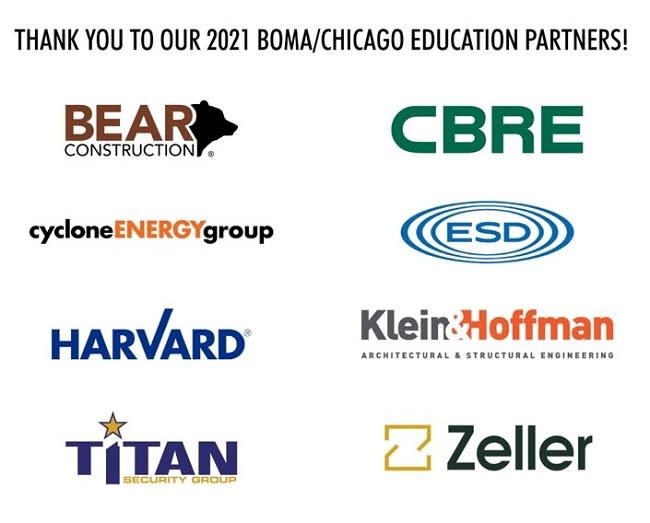 Pricing
Member: $1,275
Non-member: $1,500
BOMA/Chicago (115 South LaSalle; Suite 2300 Board Room)

Monday, September 13, 2021 (3:00 PM - 6:30 PM) (CDT)
Class will be held on the following days; September 13, 14, 15, 21 and 22