Webinar: COVID-19 and the Ongoing Recommendations in Regards to Building Water
Thursday, July 8, 2021 (11:00 AM - 12:00 PM) (CDT)
Description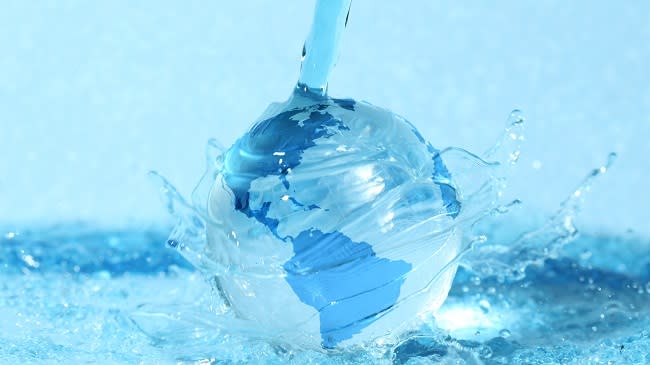 COVID-19 and the Ongoing Recommendations in Regards to Building Water
Hosted by Global Water Technology
Free Member Webinar!
July 8 from 11AM to 12PM CST
The webinar link will be emailed to attendees one hour before the start of the event.

Offices, hotels and various other commercial real estate building water supplies have been operating on lower usage or no usage at all. With the vaccine distribution increasing, buildings are eyeing guidance for reopening. Concerns from stagnant water like Legionella and other waterborne pathogens are still present and affecting commercial real estate buildings. During this webinar, Global Water Technology will build upon the recommendations from last year by providing an update with real-world examples of successful re-openings despite challenges from slow water systems. By attending this webinar, engineers and managers will have a sense of the multiple options for reducing the risk of unknown waterborne pathogens in their building and HVAC water supply from cooling towers. Owners and legal will discover the possible liability from not addressing these concerns.

SPEAKER

Brian Burgess, Director of Education and Compliance at Global Water Technology
Brian joined GWT as an experienced Account Executive assigned to the City of Chicago and tasked with providing on-site management of water treatment programs across a wide variety of markets: higher education, commercial, healthcare, hospitality, laundry, and high-rise residential. Brian's successful understanding of complex water related issues and hunger for growth quickly earned him the role of Territory Manager. As Territory Manager, Brian oversaw key accounts, developed ASHRAE 188 WMP programs, managed/on-boarded territory field reps, and worked on corporate wide developmental tasks. Currently, Brian serves as GWT's Director of Compliance & Education. Brian's passion for education/training and expertise in the field of Legionella management have uniquely positioned him to provide clients with expert training, information, and services to ensure the consistent performance and regulatory compliance of all water treatment and water management programs.
Pricing
Free Members Only Webinar.
Virtual via Zoom

Thursday, July 8, 2021 (11:00 AM - 12:00 PM) (CDT)