Webinar: Recognizing the Best of the Best: Navigating the Gold Circle Awards from Start to Finish
Tuesday, August 3, 2021 (12:00 PM - 1:00 PM) (CDT)
Description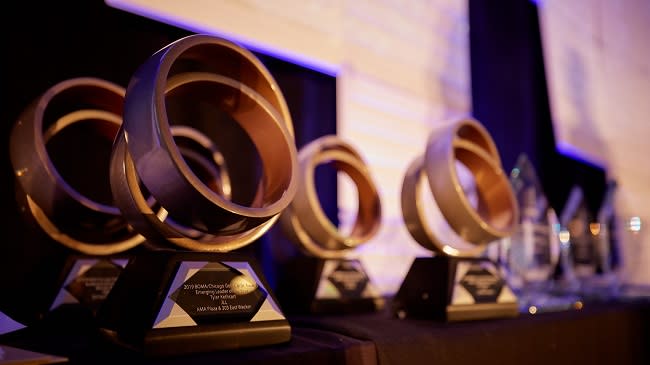 Recognizing the Best of the Best: Navigating the Gold Circle Awards from Start to Finish
Free Member Webinar!
August 3 from 12PM to 1PM CST
The webinar link will be emailed to attendees one hour before the start of the event.

If you have the best of the best people on your property management team (including affiliate member partners) and are seeking the perfect opportunity to showcase their talents and achievements, join Gold Circle Award winners, nominators, and judges to learn about BOMA/Chicago's Gold Circle Awards nomination and selection process. Topics will include timeline, award criteria and categories, and selection of the judging panel. Panelists will share personal experiences about the nomination and interview process, impart best practices for nominators and nominees for the upcoming nomination season, and reflect on the overall value of the Gold Circle Award for both individuals and companies.
Attendees will gain a better understanding of the overall process, including tips for identifying ideal nominees, mastering the nomination form, and preparing for the interview process.
PANELISTS
Kurt Anderson, Zeller
2021 Building Engineer of the Year
Laura Bossert, CBRE
2010 Property Management Professional of the Year
Mark Anderson, JLL
2014 Security Professional of the Year
Wade Rodgers, Lincoln Property Company
2011 Emerging Leader of the Year
Andre Wiggins, MB Real Estate
2021 Property Management Professional of the Year
Stacy Wrobel, Northwestern Memorial HealthCare
2021 Janitorial Professional of the Year
The discussion will be moderated by Amy Masters, BOMA/Chicago Director of Marketing and Communications.
Pricing
Free Members Only Webinar
Virtual via Zoom

Tuesday, August 3, 2021 (12:00 PM - 1:00 PM) (CDT)