Featured Event
TOBY Gold Circle Awards Gala
February 17, 2022
11:30 am - 2:00 pm
Save the Date!
5:30 PM - 8:30 PM
Six-night hybrid RPA class that will teach students how to manage legal and risk issues.
12:00 PM - 1:00 PM
Free member webinar to learn about demand charges and managing energy costs.
12:00 AM - 5:00 PM
The Ollie Scholarship is for underrepresented CRE professionals; $10K RPA tuition!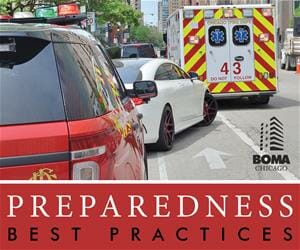 Sponsorship Opportunities
Set the stage for your own successful business development strategy as a BOMA/Chicago sponsor. Offering a variety of social and networking events each year, BOMA/Chicago gatherings truly embody one of our greatest strengths: the strong sense of community and collaboration between our Building and Affiliate Members. Learn more by downloading our 2020 BOMA/Chicago Sponsorship Prospectus.