Featured Event
TOBY Gold Circle Awards Gala
February 17, 2022
11:30 am - 2:00 pm
Save the Date!
Carlos Villarreal Memorial BOMA/Chicago Annual Interactive Virtual Preparedness Tabletop
Tuesday, November 2, 2021 (9:00 AM - 10:30 AM) (CDT)
Description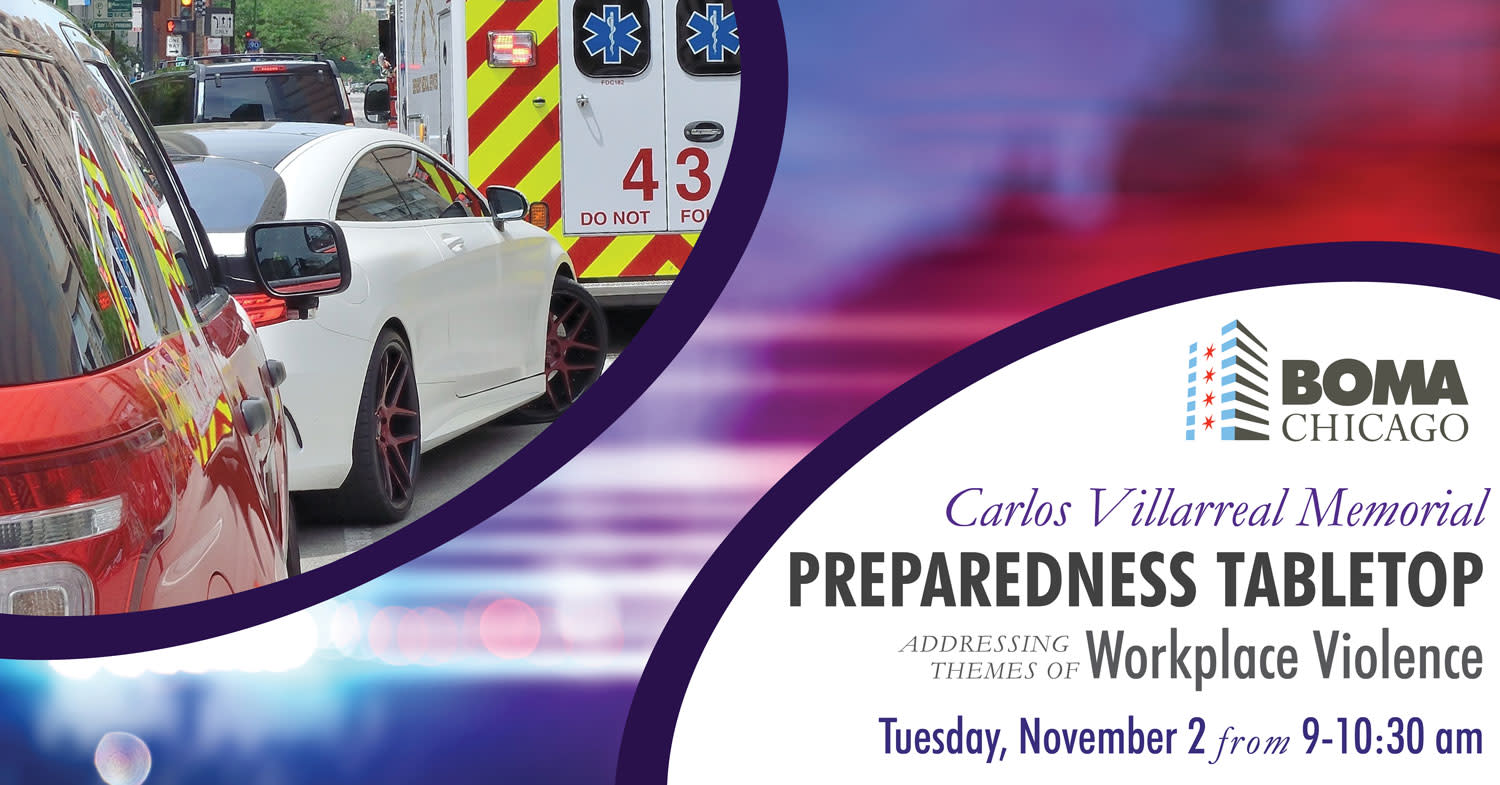 Join BOMA/Chicago's Preparedness Committee, Titan Security Group, and local first responders at our Carlos Villarreal Memorial Annual Interactive Virtual Preparedness Tabletop exercise addressing themes of workplace violence.
BOMA/Chicago's Tabletop Exercise provides an opportunity for property management teams to meet in an informal, group setting to discuss roles, responsibilities and responses – both for the property management team and the first responders – during an emergency situation.
This year, Ray Pohl, Director of Training and Development, from Titan Security Group will facilitate a virtual tabletop discussion via Zoom and provide two different scenarios related to workplace violence. Small groups will be divided into breakout rooms to address each scenario. Representatives from the Office of Emergency Management and Communications (OEMC), Chicago Fire Department, and Chicago Police Department will also be in attendance to help guide the discussions. Because emergency situations can occur at anytime and anywhere inside or outside your building, we encourage all property management team members, including building engineers, at every level to attend.

PRESENTERS
Titan Security Group
Ray Pohl, Director of Training and Development
Tom Henkey, Director of Emergency Management
Michael Pigott, Senior Director of Response and Law Enforcement Liaison
AGENDA
Introduction

Information Sharing

Exercise Scenarios

Lessons Learned
Participants will also be provided with handouts so they can recreate the tabletop exercises with their buildings and/or property management companies.
Pricing
Free Members Only Interactive Virtual Tabletop
Virtual via Zoom

Tuesday, November 2, 2021 (9:00 AM - 10:30 AM) (CDT)

Hosted by the BOMA/Chicago Preparedness Committee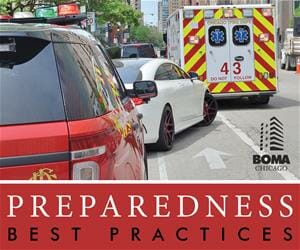 Sponsorship Opportunities
Set the stage for your own successful business development strategy as a BOMA/Chicago sponsor. Offering a variety of social and networking events each year, BOMA/Chicago gatherings truly embody one of our greatest strengths: the strong sense of community and collaboration between our Building and Affiliate Members. Learn more by downloading our 2020 BOMA/Chicago Sponsorship Prospectus.