Chicago Pride Parade
Sunday, June 25, 2023 (9:00 AM - 5:00 PM) (CDT)
Description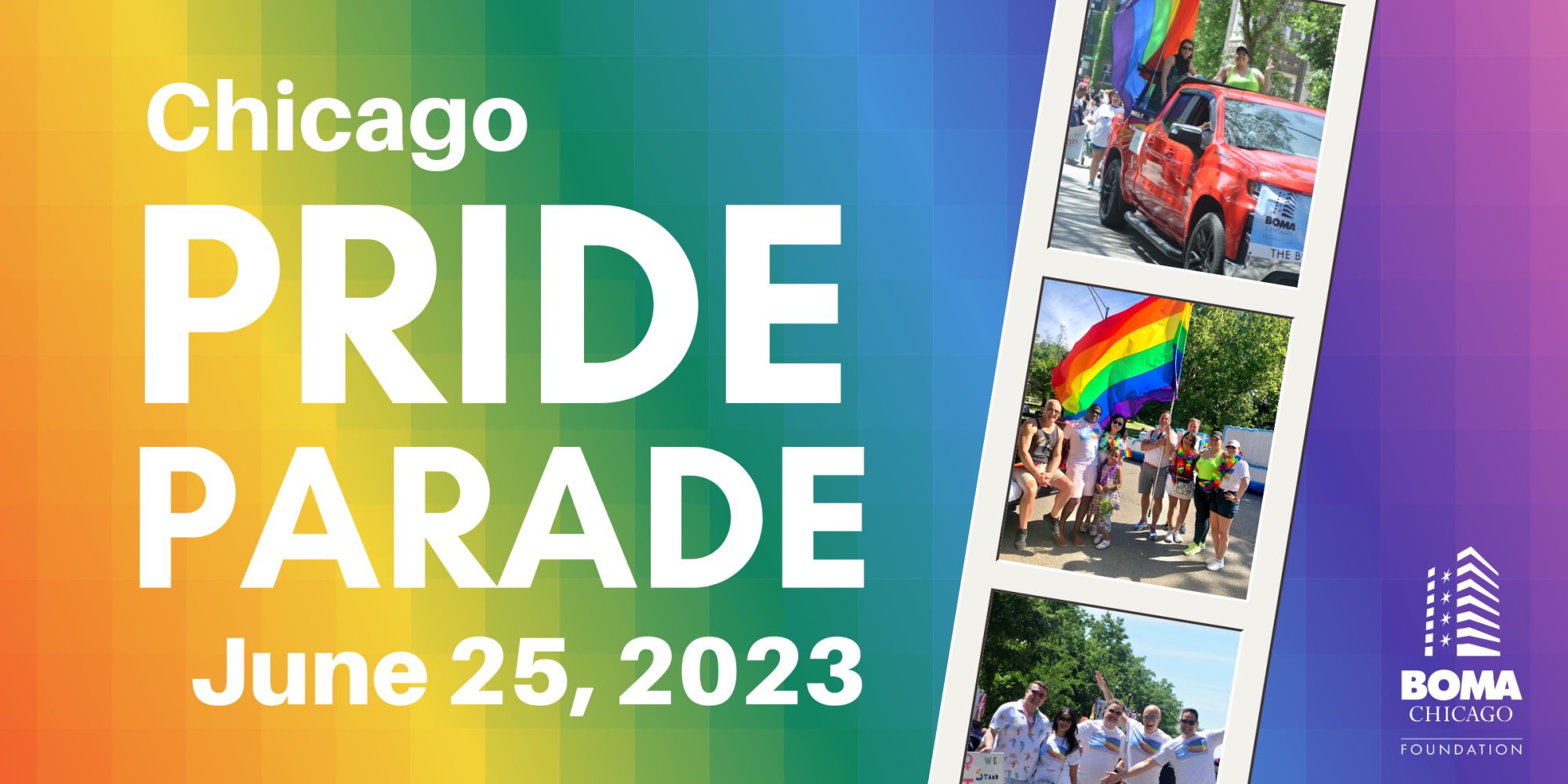 The BOMA/Chicago Foundation will once again participate in the Chicago Pride Parade on Sunday, June 25! The Foundation will have a float in the parade along with walkers on the side of the float.
The BOMA/Chicago Foundation recognizes that embracing diversity and fostering an environment of inclusivity is a catalyst for success in business and society. We are committed to creating a world where all members of the LGBTQ+ community feel seen, heard, and valued, regardless of their background, identity, or lived experiences. The Foundation participates in the Chicago Parade to: (1) showcase some of the diversity that exists within our local commercial real estate industry; (2) show support for LGBTQ+ professionals in our community; (3) advocate for the continued progress of LGBTQ+ rights and equality around the world; and (4) and invite people of all backgrounds and identities to learn more about CRE careers.
Walk in the Parade!
We invite you to participate and walk in the 2023 Chicago Pride Parade. The Pride Parade will be held on Sunday, June 25 from 10AM to 4PM. The meeting spot will be communicated in advance to all of our walkers. Those who sign up will walk next to the float for the duration of the parade. Please note that those who sign up will be walking several miles. If you would like to walk in the parade, please email Jaclynne Madden at jmadden@bomachicago.org.
TBD

Sunday, June 25, 2023 (9:00 AM - 5:00 PM) (CDT)
Categories
Networking
Foundation