Financial Empowerment: Building Generational Wealth
Wednesday, March 15, 2023 (10:00 AM - 11:30 AM) (CDT)
Description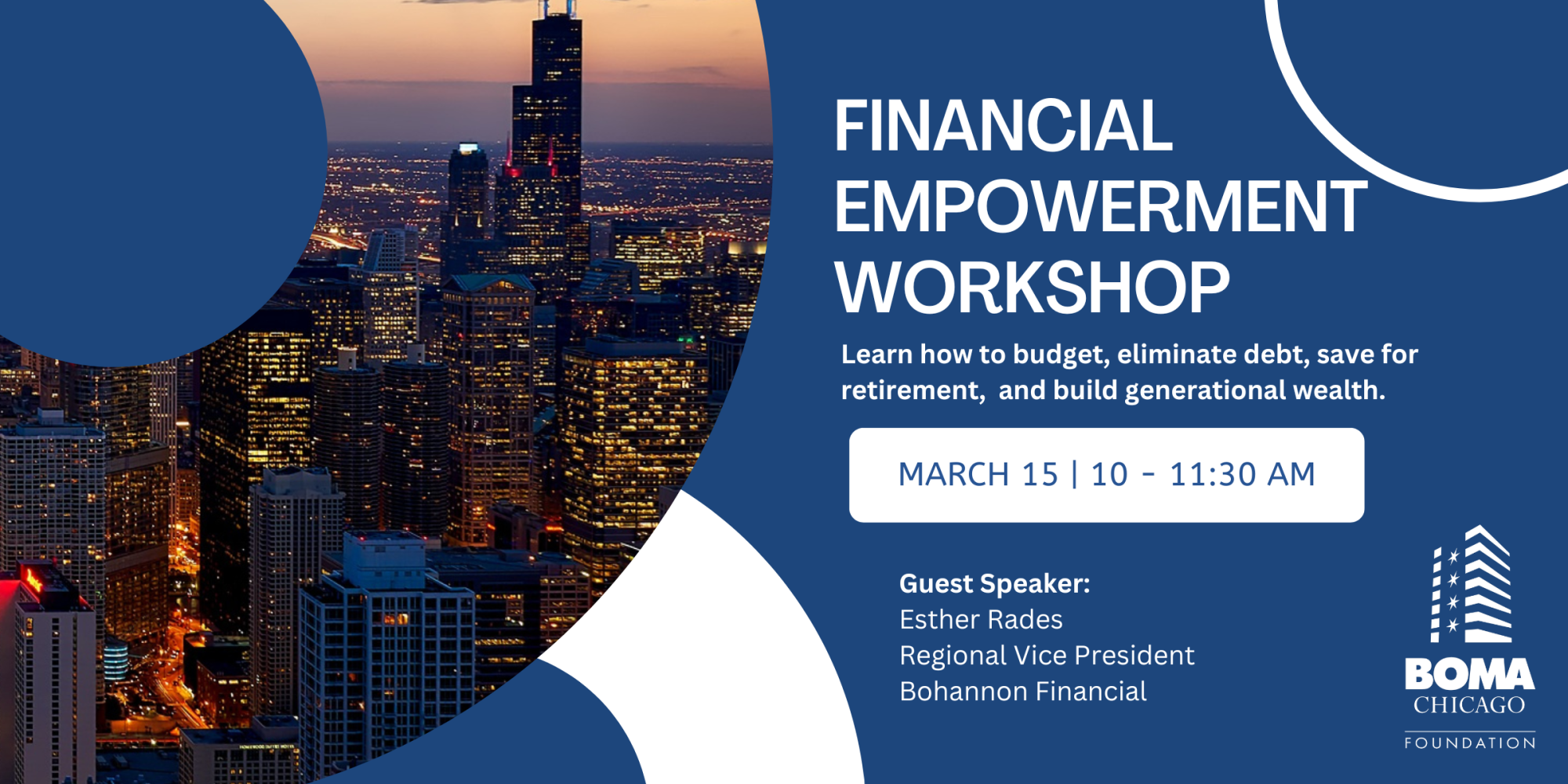 Financial Empowerment: Building Generational Wealth
Hosted by the BOMA/Chicago Foundation
Instructed by Esther Rades, Bohannon Financial
March 15 from 10AM to 11:30AM CST
Virtual Webinar on Zoom
Learn how to budget, eliminate debt, save for retirement, and build generational wealth at the BOMA/Chicago Foundation's FREE Financial Empowerment workshop.
Everyone is welcome to attend this workshop – security guards, dock staff, union employees, janitorial staff, BOMA/Chicago members, and non-members. All are welcome and encouraged to join us on March 15!
This workshop will be held virtually on Zoom.
Virtual via Zoom

Wednesday, March 15, 2023 (10:00 AM - 11:30 AM) (CDT)
Sponsorship Opportunities
Set the stage for your own successful business development strategy as a BOMA/Chicago sponsor. Offering a variety of social and networking events each year, BOMA/Chicago gatherings truly embody one of our greatest strengths: the strong sense of community and collaboration between our Building and Affiliate Members. Learn more by downloading our 2022 BOMA/Chicago Sponsorship Prospectus.