Financial Empowerment Workshop: Understanding Credit
Wednesday, May 3, 2023 (9:30 AM - 11:00 AM) (CDT)
Description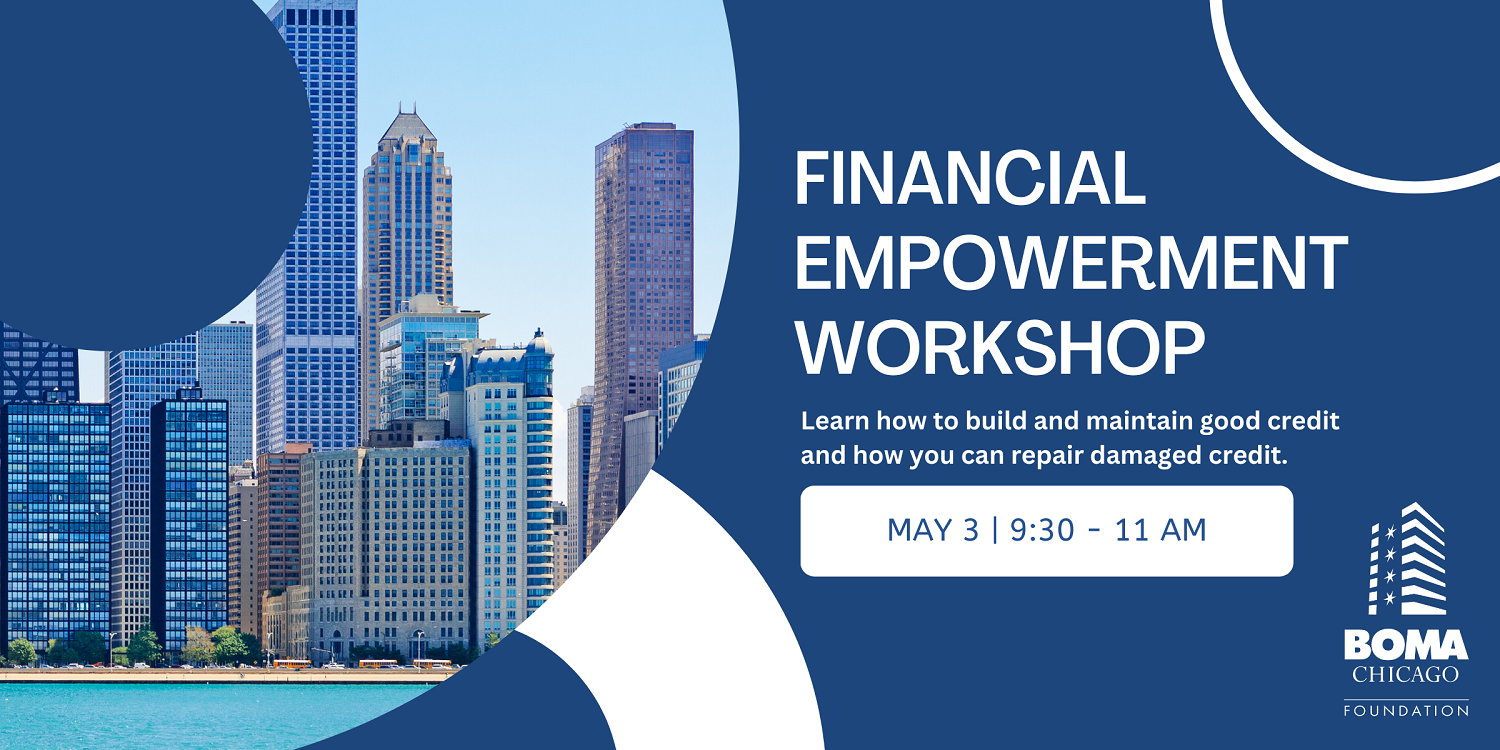 Financial Empowerment Workshop: Understanding Credit
Free Zoom Webinar
Wednesday, May 3 from 9:30AM to 11AM
Hosted by the BOMA/Chicago Foundation
All can attend for FREE, including members, non-members, union and non-union employees, security guards, janitors, and parking attendants!
During this webinar, students will learn how to build and maintain good credit and how you can repair damaged credit. All of these are essential to creating generational wealth. We hope to see you there!
Virtual via Zoom

Wednesday, May 3, 2023 (9:30 AM - 11:00 AM) (CDT)