Foundations of Real Estate Management
Tuesday, January 17, 2023 (3:00 PM - 6:00 PM) (CST)
Description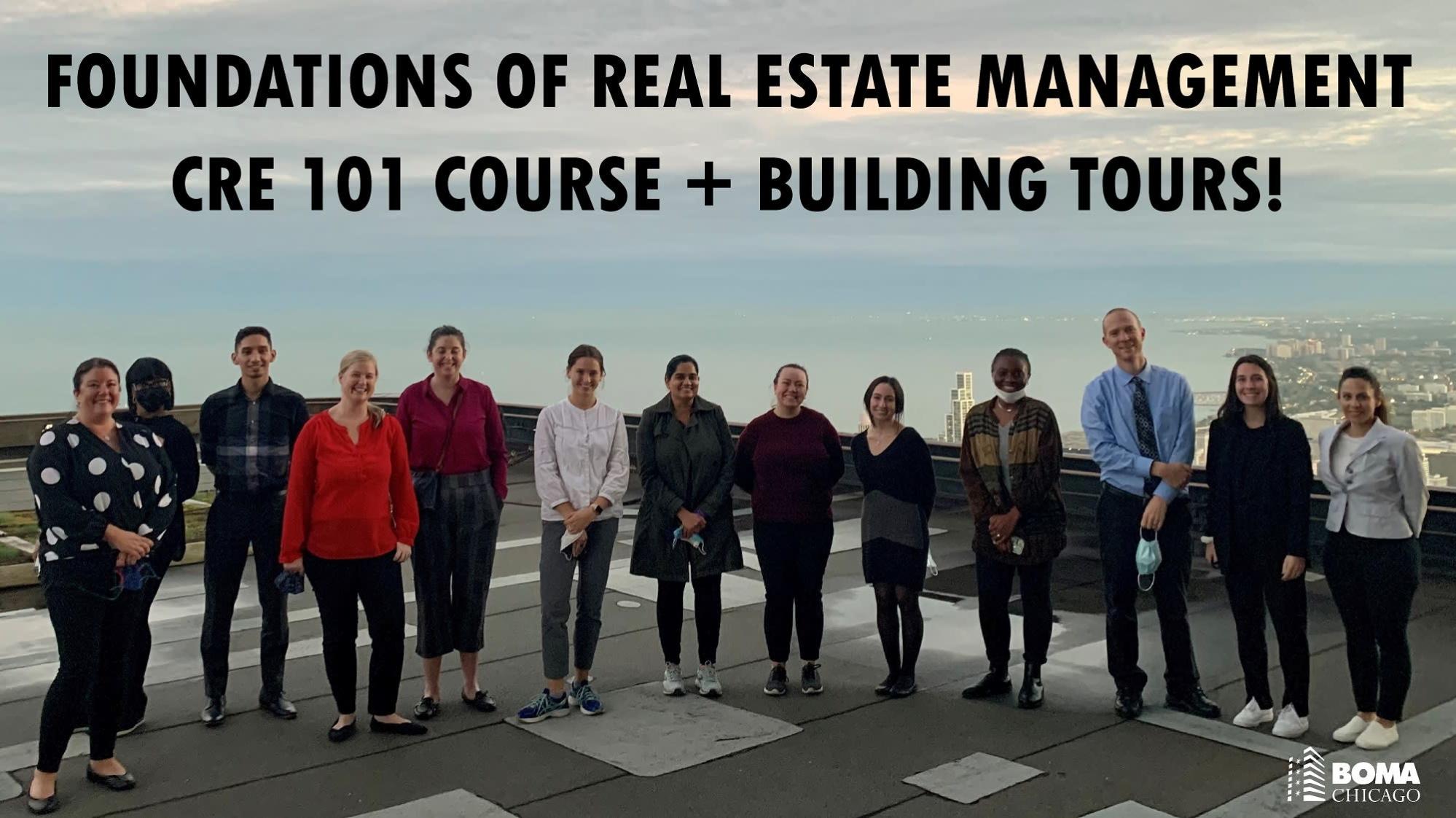 Foundations of Real Estate Management CRE 101 Course
January 17, 19, 24, 26, 31 and February 1 from 3PM to 6PM
Instructed by Bonnie Boden, Transwestern & Bob DeMarke
In-Person Only; Live at Various Downtown Chicago Locations
Members: $950 | Non-Members: $1,050
Are you new to commercial real estate or in need of a refresher course? Do you wish you had greater insights into property management and the day-to-day challenges of property managers?
Register for the January 2023 Foundations of Real Estate Management course, which provides a comprehensive overview of CRE. Topics include tenant improvements, OSHA safety requirements, accounting, roofing systems, HVAC, pest control, landscaping, parking and more.
The course, open to property management professionals and service providers, will be held over three weeks on January 17, 19, 24, 26, 31 and February 1 from 3PM to 6PM. Classes will be held in downtown Chicago buildings and will include behind-the-scenes tours. All six classes will be held at different buildings. Classes will be in-person; a virtual option is not offered for this class.
Pictured above are students from the 2021 Foundations class standing on the Willis Tower roof!
This class is not an RPA/FMA course. Foundations is an introductory class for those interested in learning more about commercial real estate. Students who take Foundations will receive $100 off the February 2023 Ethics is Good Business RPA/FMA class!
Pricing
Member: $950
Non-member: $1,050
In-person at Various Downtown Chicago Commercial Buildings

Tuesday, January 17, 2023 (3:00 PM - 6:00 PM) (CST)

Classes will be held on the following dates; January 17, 19, 24, 26, 31 and February 1

Instructors: Bonnie Boden, Transwestern & Bob DeMarke
Sponsorship Opportunities
Set the stage for your own successful business development strategy as a BOMA/Chicago sponsor. Offering a variety of social and networking events each year, BOMA/Chicago gatherings truly embody one of our greatest strengths: the strong sense of community and collaboration between our Building and Affiliate Members. Learn more by downloading our 2022 BOMA/Chicago Sponsorship Prospectus.