Webinar: Improving Building Sustainability, Resilience, and Aesthetics
Tuesday, April 11, 2023 (1:00 PM - 2:00 PM) (CDT)
Description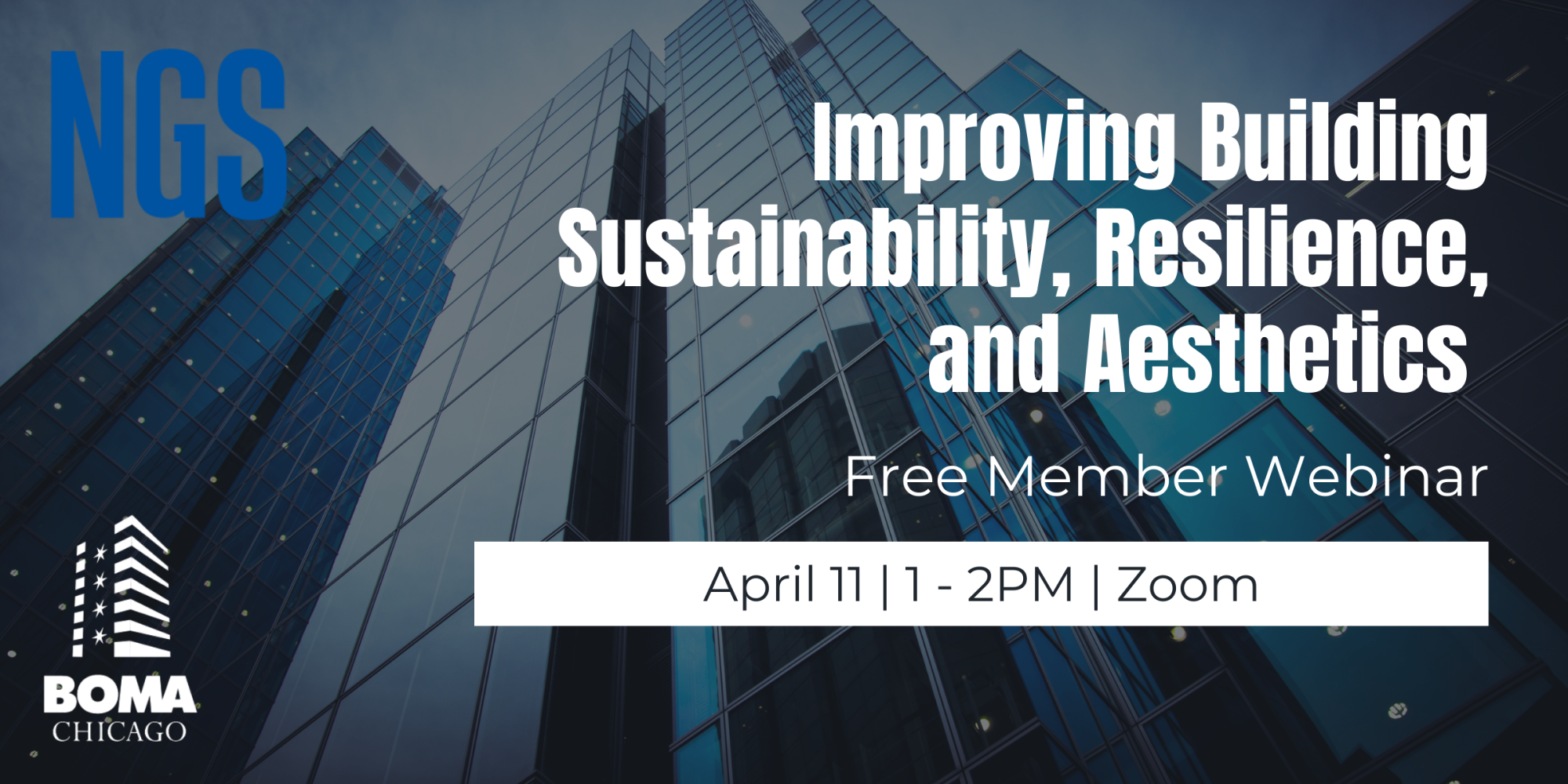 Improving Building Sustainability, Resilience, and Aesthetics
Free Member Webinar!
April 11 from 1PM to 2PM CST via Zoom
Hosted by National Glazing Solutions (NGS)
Whether the driver is climate change, government regulation, civil unrest, or an uncertain economy, building owners and managers need to find new and innovative approaches to reduce energy consumption, improve building perimeter security, and create beautiful spaces to attract and appease occupants. Throughout the past five years, property managers have taken many measures to improve their buildings. But there is one more option managers may not know about – window film.
By attending this webinar, you will learn:
Reduce carbon emissions, energy costs, and improve sustainability.
Protect people and property from forced-entry, seismic, bomb blast, smash and grab, and windstorm events.
Improve building design and aesthetics.
SPEAKER
David Hill, Vice President of the Midwest for NGS
Dave Hill is a leading expert in glazing solutions and specializes in helping organizations evaluate and implement building envelope security, sustainability, and branding technologies. His expertise comes from 17+ years of industry experience.
Pricing
Free Members Only Webinar
Virtual via Zoom

Tuesday, April 11, 2023 (1:00 PM - 2:00 PM) (CDT)
Sponsorship Opportunities
Set the stage for your own successful business development strategy as a BOMA/Chicago sponsor. Offering a variety of social and networking events each year, BOMA/Chicago gatherings truly embody one of our greatest strengths: the strong sense of community and collaboration between our Building and Affiliate Members. Learn more by downloading our 2022 BOMA/Chicago Sponsorship Prospectus.