Webinar: Measuring and Maintaining Healthy Indoor Air Quality
Wednesday, July 14, 2021 (11:00 AM - 12:00 PM) (CDT)
Description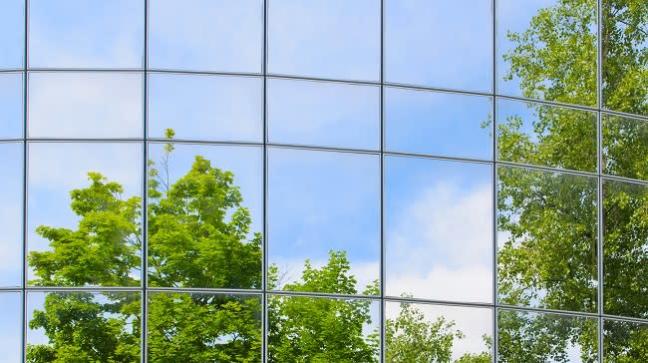 Measuring and Maintaining Healthy Indoor Air Quality
Hosted by Cyclone Energy Group (2021 Education Partner)
Free Member Webinar!
July 14 from 11AM to 12PM
The webinar link will be emailed to attendees one hour before the start of the event.
Many buildings are seeking wellness certifications and back-to-work safety ratings, especially in regard to indoor air quality. But are these certifications and ratings helping you create a safer work environment or just causing your building to consume more energy?
Join us for a free webinar that will discuss strategies to improve air quality without increasing operating costs and how to share air quality data your tenants. During the webinar, you will also learn about air contaminants, including what those contaminants are, where they come from and how to control their levels.

Glenstar and Cyclone Energy Group are partnering to host this webinar. Over the past year, Cyclone and Glenstar have been monitoring and analyzing data from IAQ sensors deployed throughout Chicagoland office buildings. The data informs on how to maintain a balance between healthy indoor air quality and energy consumption. Findings from the data will be shared during the webinar.
SPEAKERS
Benjamin Skelton, President at Cyclone Energy Group
Benjamin founded Cyclone in 2012, after working as a design consulting engineer for ten years, with a vision of making the world more efficient. He established Cyclone to provide a unique service to help design, build and operate high-performance buildings. His background in design and experience with solving complex issues has allowed him to build a company that challenges the built environment to explore new ways to save resources.
Over his career, he has helped create some of the most energy efficient and unique buildings in the world. Projects include supertall high-rise buildings, net-positive energy designs, LEED Platinum Certified buildings and an Internationally award winning design for the Walgreens Net Zero Energy Store. In 2015 he was named 40 under 40 by Consulting Specifying Engineer Magazine and he frequently shares lessons learned from his work in seminars and presentations.
Benjamin served ASHRAE, a 57,000 member International engineering society, as the Director and Regional Chair of Region VI from 2016 to 2019. He has contributed to several technical committees that have helped establish important industry standards and guidelines, most notably areas of expertise focused on commissioning and refrigerated cold storage. In 2013 he co-authored the first guideline for modeling refrigerated cold storage facilities for LEED Certification for the International Association of Refrigerated Warehouses (IARW) and International Association for Cold Storage Construction (IACSC).
Michael Giese, Executive Director at Glenstar
Michael Giese is the Executive Director at Glenstar, where he oversees the management and administration of all Glenstar entities. His responsibilities include oversight the property management, accounting, finance and risk management functions. Previously, he was a Vice President at Glenstar, overseeing a the 1.6M square foot Chicago Board of Trade Building and its $30M repositioning effort.
Prior to that, Mike was with Tishman Speyer where he managed 30 North LaSalle, a 1.1 million square foot commercial office building, earning LEED Gold certification in 2011. He also managed 161 North Clark, a 1.3 million square foot commercial office building earning LEED Silver in 2010 and the BOMA Earth Award in 2008.
Mike earned a Bachelor of Science degree in Accountancy from Northern Illinois University with a minor in Economics and an MBA in Real Estate Finance and Investment from DePaul University. He is a Certified Public Accountant (CPA), holds the Real Property Administrator (RPA|HP) designation from BOMI and the LEED GA designation from the USGBC.
Pricing
Free Members Only Webinar.
Virtual via Zoom

Wednesday, July 14, 2021 (11:00 AM - 12:00 PM) (CDT)