Webinar: Preparing for the July 2023 NASCAR Street Race
Thursday, May 4, 2023 (1:00 PM - 2:00 PM) (CDT)
Description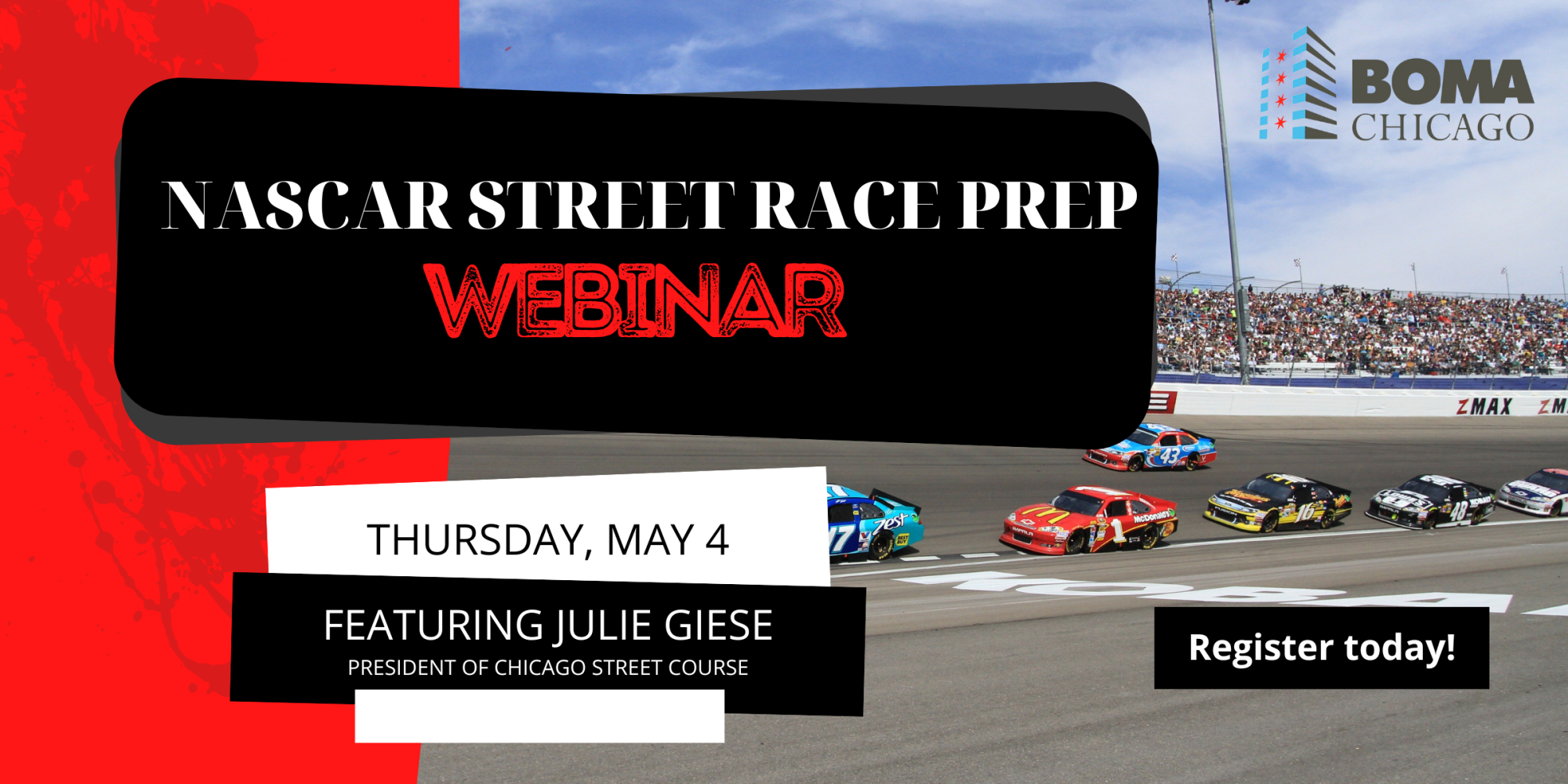 Chicago Street Race Prep Webinar
Free Member Webinar
May 4 from 1PM to 2PM
Zoom
Featured Speaker: Julie Giese, President, Chicago Street Course
The NASCAR Chicago Street Race will be racing through Chicago's downtown on July 1 and 2. In advance of this event, Chicago Street Course President Julie Giese will provide BOMA/Chicago members with the latest information about security, street closures, building access, and more. Erin Balknap, Managing Director of Security at Sterling Bay and BOMA/Chicago Preparedness Committee Chair, will moderate this presentation.
Pricing
Free Members Only Webinar
Virtual via Zoom

Thursday, May 4, 2023 (1:00 PM - 2:00 PM) (CDT)
Hosted by Julie Giese, President, Chicago Street Course
Sponsorship Opportunities
Set the stage for your own successful business development strategy as a BOMA/Chicago sponsor. Offering a variety of social and networking events each year, BOMA/Chicago gatherings truly embody one of our greatest strengths: the strong sense of community and collaboration between our Building and Affiliate Members. Learn more by downloading our 2022 BOMA/Chicago Sponsorship Prospectus.